Every Londoner likes to live in a pristine clean home, few people desire to make their home look that way by themselves and even fewer are actually capable of pulling it off. Those people are almost all in our employ here at Palmer Cleaners in London, ready to tackle home cleaning job.
A clean home is a happy home
Undeniably the benefits of a clean household are way too many to list but among them are:
Reduced risk of disease
Happier everyday life
No shame when welcoming guests
If you think your London house is in need of a cleaning – turn to us for impeccable results.
Since we started working in the field we have maintained a policy of eco-friendliness, leading to us only using the safest and highest of quality chemicals to do our job. You can expect a thorough cleaning with a minimal ecological footprint.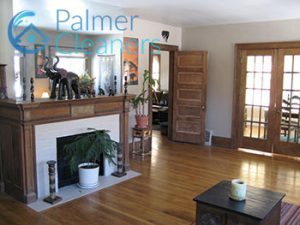 In our work, we implement only top grade cleaning solutions. When we clean a home in London, we only use eco-friendly detergents that are not hazardous. Further, they leave no unpleasant smell or residue and will safely evaporate just minutes after the cleaning of the premises is finished.
Our cleaners are very skilled and they will make sure your home is cleaned from top to bottom. From the kitchen to the living room and the bedrooms, we will eliminate all dust, the dirt in the carpets, stains and spillages on the upholstery. The will look in perfect condition in no time – completely tidy and sanitised – just the way a true home in the London suburbs should look like.
We value our tools greatly, which is why at our disposal you will find only the newest and best cleaning appliances available. They will ensure each room in your home in London is cleaned properly.
Simple booking process
Wanting to provide the best customer experience, we have simplified the booking process. If you want to organise a home cleaning anywhere in London, all you need to do is pick up the phone. A quick call is enough to provide you with a domestic cleaning quote.
London is one of the top cities in Europe in virtually all aspects. It is one of the biggest cities in Europe and one of the most important financial centres. The amount of business and financial institutions is enough to make it one of the biggest economies in the world, on its own. London is a drawing point for people from all over the world, with tens of thousands of newcomers settling in each year.
Contact us today to hire cleaners near you for:
End of Tenancy cleaning in Clapham
End of Lease cleaning in Soho
Move Out cleaning in West Hendon
New coverage for the following wards is available: